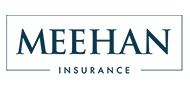 Havertown, PA
Headquarters
8 Years
As an Ivans Customer
Additional Info
Employees: 7
Offices: 1
Products
Getting rid of the burden of paper
Working with physical documents was weighing down Meehan Insurance. When it was time to move to a new office, the agency decided it was time to go completely paperless. "Part of the initiative that I put in place was we're not bringing any filing cabinets to the new office," said Jason Ryan. "It was time to cut the paper cord."
Using eDocs and Messages to get critical documents without paper
To help them eliminate paperwork and gain instant access to policy documents, the agency chose to automate download with Ivans. eDocs and Messages download via Ivans automates daily workflows by delivering policy-related information, such as notifications and document attachments, from carriers directly into the agency's management system.
Going paperless to improve productivity and make doing business easier
Since taking full advantage of free automation tools offered by Ivans, Meehan Insurance has ditched the paper and manual processes slowing them down. The agency no longer has to log in to multiple portals to pull down policy documents. Instead, they now continuously receive current information about their clients and policies directly in their management system thanks to eDocs and Messages download. "Having documents go right into the customer file without us having to touch it has been a lifesaver," said Ryan.
Fast and easy access to important policy, claims and billing information has had a positive impact on the agency. "Our production has grown tenfold even with COVID," said Ryan. "We've been able to do way more with way less. Even with the growth in production, we didn't need to add additional staff because our processes were streamlined."
Meehan Insurance is among a growing number of agencies that use automated tools to ensure ease of doing business with their carrier partners. "One of the big pushes for us to go paperless was that our biggest carrier uses eDocs and Messages download for everything," said Ryan. Automated connectivity is an important factor for agencies when it comes to choosing an carrier to do business with. "When we have a carrier that will download versus one who won't, we're going to lean towards the one who will download," continued Ryan. When carriers support their agency partners' paperless initiatives with digital connectivity and automation, both agencies and carriers reap the benefits.