In two recent episodes of The Insurance Technology Podcast, I talked to Thad Bauer, an incredible human being and recent Ivans retiree who worked in the insurtech industry for about 30 years. Keep reading to find out more about Thad, his journey in insurtech, and what he has planned for retirement.
Finding His Passion
Thad was born in Erie, Pennsylvania, and moved around quite a bit as a child. He grew up playing outside capturing tadpoles, building tree houses, and adventuring in the woods. His grandparents were both farmers, and he quickly became fascinated with the farming lifestyle.
He still found his love for technology then, which involved going to Radio Shack and playing with remote-controlled cars. As a young kid in junior high school, he had already started to explore programming.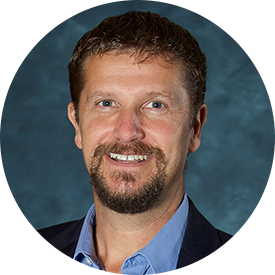 Thad started his career coding as a developer at Great American Insurance. A few years later, he fell into the agency interface space and started working with BWC Systems buying software. He eventually went to work for BWC Systems, which Ivans acquired in 1997. Thad went on to co-found NxTech, a leading provider of agency-MGA-carrier interface and data integration solutions. NxTech was also acquired by Ivans, where Thad led the services and support functions ever since.
"I'm proud to say I spent my adult career in this industry and loved every minute of it," Thad said.
When I asked Thad when he realized he was in it for the long haul, he said it was in 1995 at BWC. He is a person who genuinely enjoys helping people and solving problems – which is a perfect fit for the world of insurtech.
"Once you get into software and solving problems, there is something to be said about that. It's been very fulfilling," Thad said.
Leaving a Legacy
Ivans is growing to what it is today in many ways because of the help of Thad's leadership. If you follow Thad on social media, you can tell the difference he made by the number of comments in response to his retirement announcement. I am grateful for his leadership, contributions, and the good times we shared throughout the years.
"I'm proud of what we built. I will always have a love for this place," Thad said.
Retirement Plans
Thad is embracing some of his other passions outside of technology in retirement – including family, cars, and volunteer work. About two years ago, he started volunteering for an organization called Cincinnati Therapeutic Riding and Horsemanship. He plans to volunteer more, spend time with his parents, and spend more time going off-roading in his Jeep. We're excited that Thad gets to enjoy well-earned days off.
More About Thad on The Insurance Technology Podcast
You can hear more about Thad in two episodes on The Insurance Technology Podcast. If you haven't already, I encourage you to listen to our episodes to hear advice and insights from some of the biggest names in insurtech. There's always something new to learn.
Reid Holzworth

Chief Executive Officer

Reid Holzworth, Chief Executive Officer, leads Ivans' strategic direction. He is a prominent insurance industry leader with extensive insurance experience in both broker and insurer distribution environments. Holzworth was the founder and CEO of TechCanary, an InsurTech leader that Applied Systems acquired in 2019. TechCanary built an innovative set of insurance solutions on the Salesforce platform to create choice and flexibility for agencies who prefer Salesforce.com, which has since been incorporated in Applied's portfolio under the name Applied Epic for Salesforce. Holzworth's extensive industry experience, innovation-first mindset and commitment to simple, valuable customer experiences will be hallmarks of his leadership of Ivans and the expansion of its compelling innovation strategy.