Pat Forgione has been the chief technology officer (CTO) at Ivans for a little over a year now. I wanted to take a few minutes to introduce you to him and give you a glimpse of the value he brings to both the Ivans team and our customers.
---
How would you define your role as CTO at Ivans?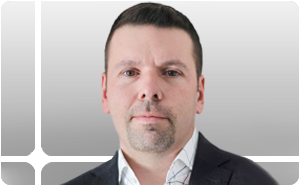 Outside of the usual CTO responsibilities based on security, architecture, development, and delivery, we are laser focused on a modernization effort. I believe that the single most important responsibility I have is to continuously challenge the status quo. Encouraging ourselves and the industry to think of innovative ways to solve business problems is at the core of my role.
What do you see as your biggest win at Ivans so far?
Ivans was already well positioned as far as having established relationships with our carrier partners. Providing a path to digital distribution was the goal but was also a significant technological challenge.
The modernization effort we aggressively undertook allowed us the ability to decouple data from products. This effort was the single most important change required to provide a seamless path to digital distribution. A by-product of this effort also provided us with the ability to deliver deeper analytics, insights, and industry metrics.
What do you think is the biggest misperception of Ivans in the industry?
One of the recurring comments within the industry, in general, is that we are rigid and somewhat slow to move. This may have been true in the past due to technological limitations, but within the last few years, we have seen our delivery infrastructure evolve into a state-of-the-art platform that can serve both carriers and partners with modern tools and products the industry demands.
What is your advice to carriers looking to get the most out of technology to drive their distribution strategy?
The key to seamless distribution is digitization. Enabling internal systems with the ability to exchange information, in real time, with external partners is a game changer. Also, having the tools needed to leverage the breadth and depth of data flowing through their networks can significantly impact business strategy and direction. We encourage carriers to work with us, as we have different tools available to help accelerate their path to digital distribution.
What excites you most about the future of Ivans?
Ivans plays a critical role in the Insurance ecosystem and as such has a responsibility to help enable all our partners with the tools and services the industry requires. Ultimately, I define Ivans as a mechanism that allows the seamless exchange of information between carriers and insureds. Our modernization effort is singularly focused on creating the products and services that provide transparent access, exchange, and distribution. I am extremely excited about working closely with our partners and continuing the evolution of the Ivans product suite.
Do you have any closing thoughts you want to add?
In closing, I'd like to share my excitement about the journey this industry has embarked on. Gone are the days where proprietary delivery mechanisms are the norm. Today's industry expects and demands access to information in real time and is beginning to understand the importance of having unfettered access to this information – this is a paradigm shift in the industry that will allow for future products and services we have yet to conceive.
Christen Kelley

VP of Marketing for Ivans

Christen Kelley leads Ivans' overall marketing strategy. She brings more than a decade of insurance technology experience to her role. Kelley holds a master's degree in Communication and Information Technology from Bay Path College, and a bachelor's in Business Administration from Bryant University.