We brought Ivans Connect™ back to the big stage October 22-23 in Las Vegas after a long break, and it was awesome to connect with our customers, co-workers and partners. Many of you have been asking for the event to come back to see what we've been up to and connect across the industry. At Ivans, we've been doubling down on innovation, focusing on fostering a culture of innovation, and expanding our relationships with our customers and partners. So, I was thrilled to speak to the hundreds of you about what Ivans has been working on and also give a little history lesson on what Ivans has done for the industry over the last 40 years. Ivans has always been about connecting the industry, but we knew it could be so much more and have been focused on taking connectivity to the next level.
We showcased some amazing partners and perspectives at Ivans Connect. Let's take a look at some of the highlights.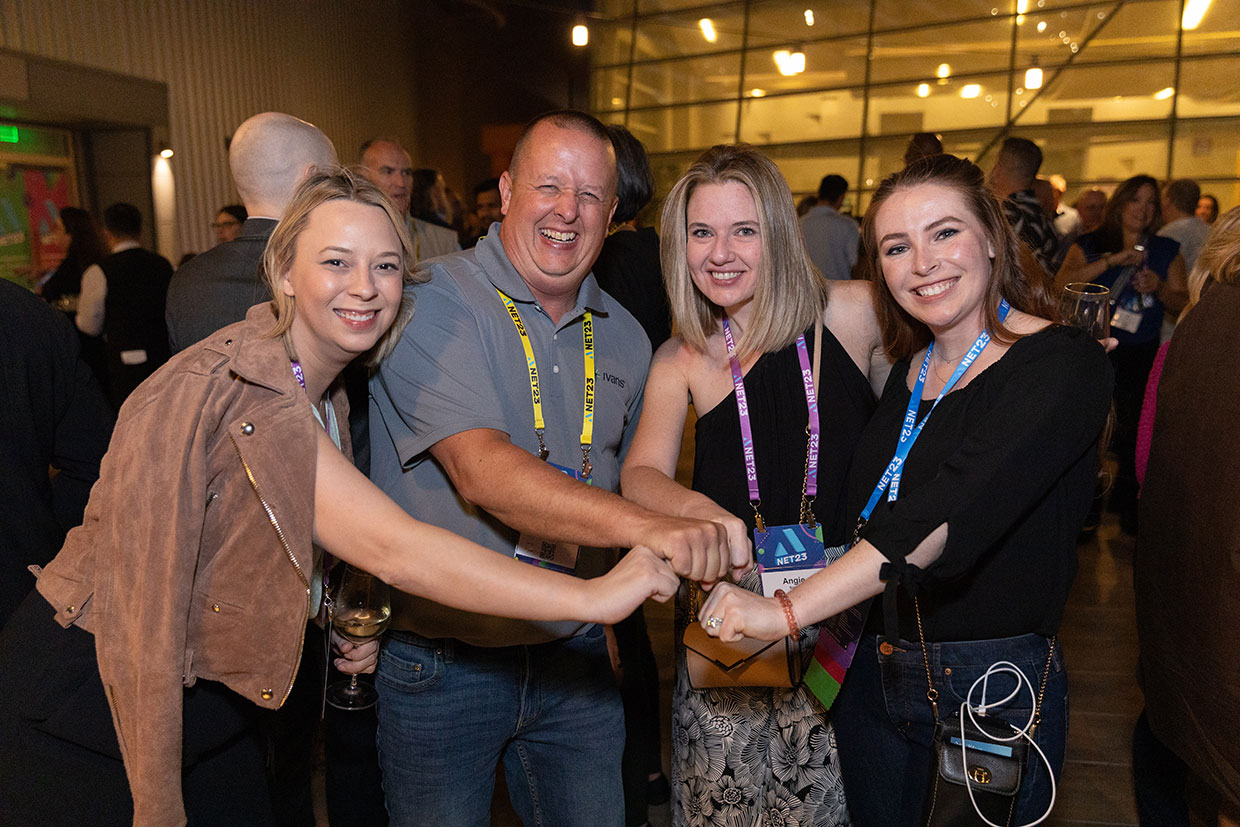 Ivans Partner Spotlights (Ted-Talk Style)
Some of our stellar partners took the stage to discuss how tech is changing the industry, including Belen Tokarski, president and COO at Mylo; Karen Fern, VP of commercial lines at Relay Platform; Rose Hancock, senior director of product management at Zywave; and Ken O'Sullivan, senior director of product management at Duck Creek Technologies.
An Awesome Agency Panel
I was lucky to join the stage with amazing panelists, including Jason Cass, managing partner at the Insurance Alliance; Leticia Trevino, Chief Compliance Officer at Heffernan Insurance Brokers; and Kabir Syed, founder and CEO of Ennabl, Inc. We talked about everything from the importance of thinking about processes before buying the "shiny tools" to AI and how it can potentially change the industry.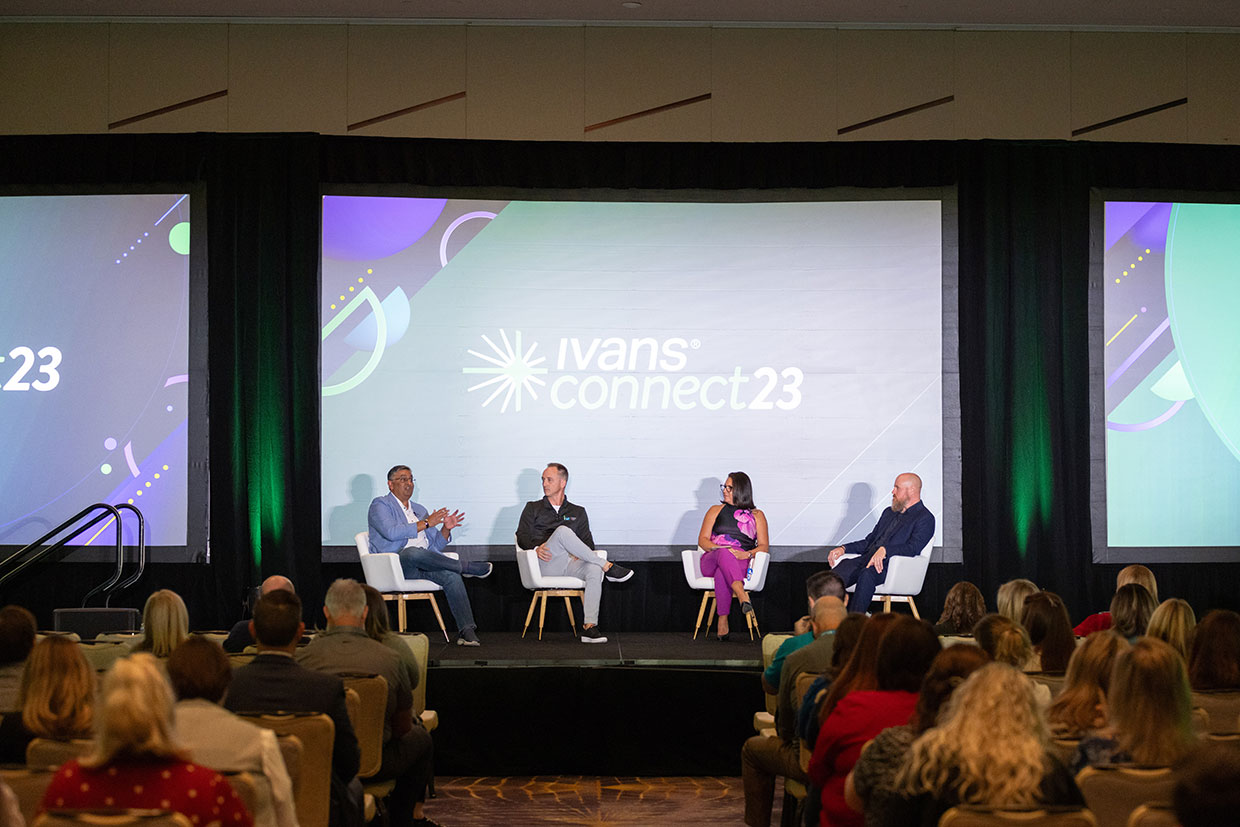 Carriers Sparking Connectivity
During Ivans Connect, we recognized our 2023 Spark Award winners, carriers and MGAs that provide great experiences for their agency partners through technology. Fourteen select carriers were awarded the Gold Spark Award in commercial lines and/or personal lines. Watch our video to see who won.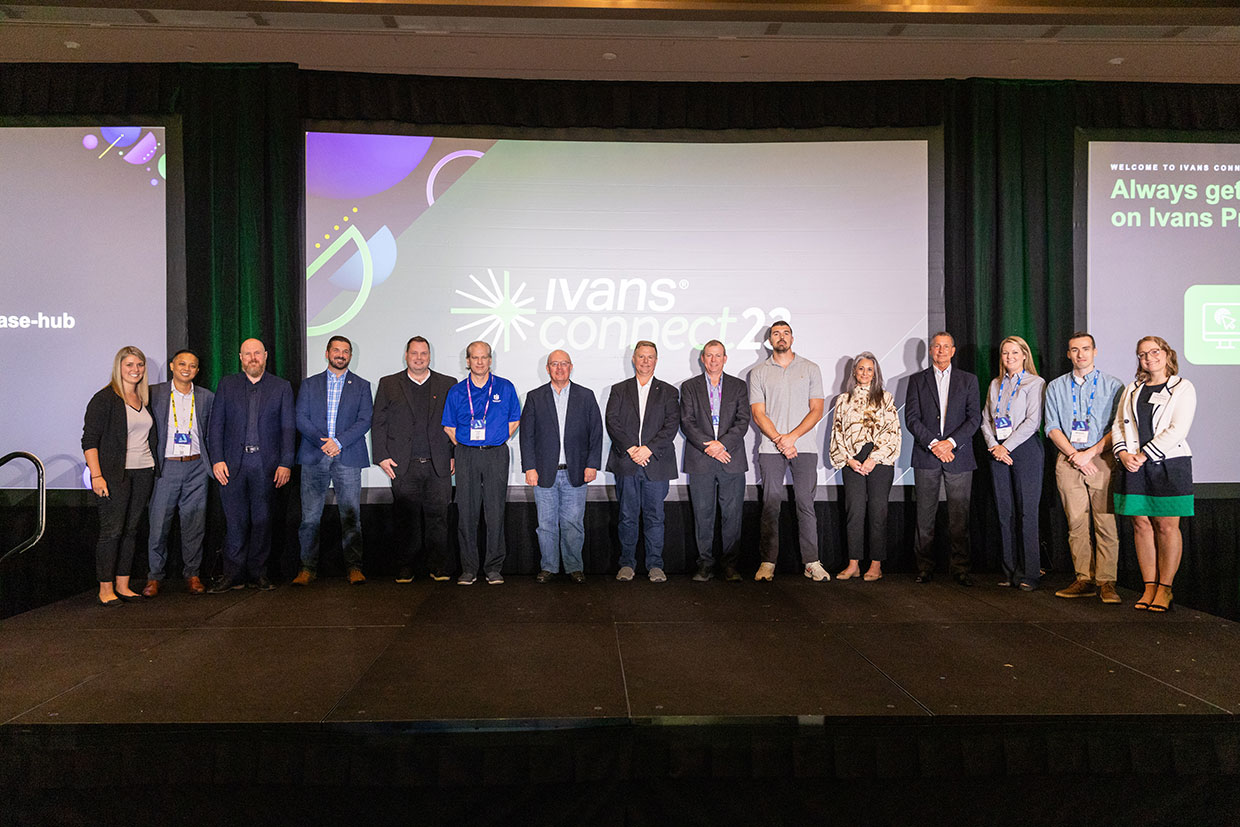 Breakout Sessions and Discussions
We spent the afternoon talking about hot topics impacting the industry, including commercial distribution, book roll, APIs, and claims and risk mitigation, future technology priorities, and more.
Keep On Connecting
It was great to be back in person at Ivans Connect, but our journey towards next-level digital connectivity doesn't stop here. It will take continued efforts from all of us to connect across the industry to provide our customers quick and easy digital experiences. Let's continue to spark innovation together, and we look forward to seeing you at the next industry event! Keep an eye on your inbox for more helpful content about connecting across the industry.
Reid Holzworth

Chief Executive Officer

Reid Holzworth, Chief Executive Officer, leads Ivans' strategic direction. He is a prominent insurance industry leader with extensive insurance experience in both broker and insurer distribution environments. Holzworth was the founder and CEO of TechCanary, an InsurTech leader that Applied Systems acquired in 2019. TechCanary built an innovative set of insurance solutions on the Salesforce platform to create choice and flexibility for agencies who prefer Salesforce.com, which has since been incorporated in Applied's portfolio under the name Applied Epic for Salesforce. Holzworth's extensive industry experience, innovation-first mindset and commitment to simple, valuable customer experiences will be hallmarks of his leadership of Ivans and the expansion of its compelling innovation strategy.